Break 1.301 Released
Posted:
Tue Aug 05, 2008 4:26 pm
Break
1.3 has been released. This is a major revision that replaces the 5 work types structure with a data base giving it a virtually unlimited (4 Billion+) number of work types. Also, the old "Report" window has been replaced with an all-new main window where you can see the current status of Break as well as details on the ten most active work types of the day.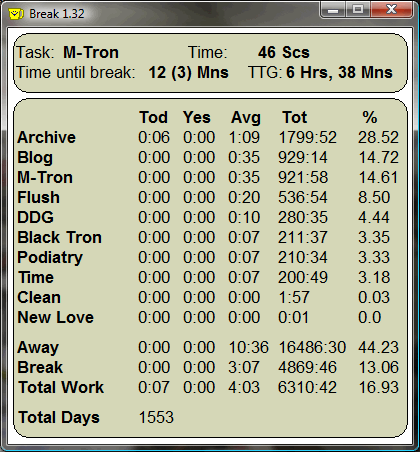 It can be downloaded from
here
.