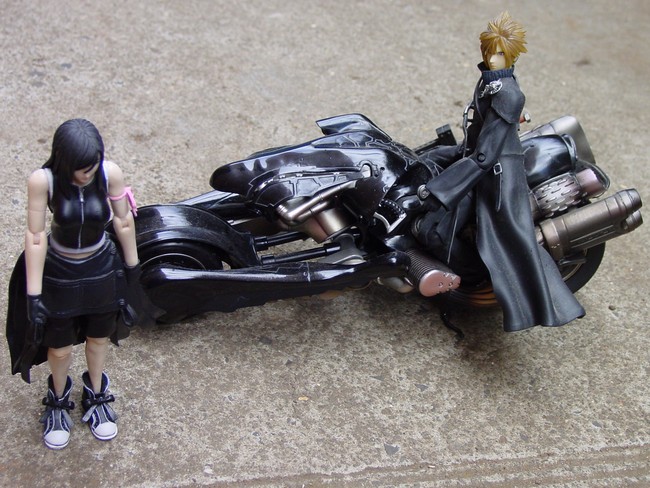 Tifa was sick of relying on Cloud to get around Edge. It just wasn't helping their relationship either he was starting to enjoy the whole biker chick thing a bit too much.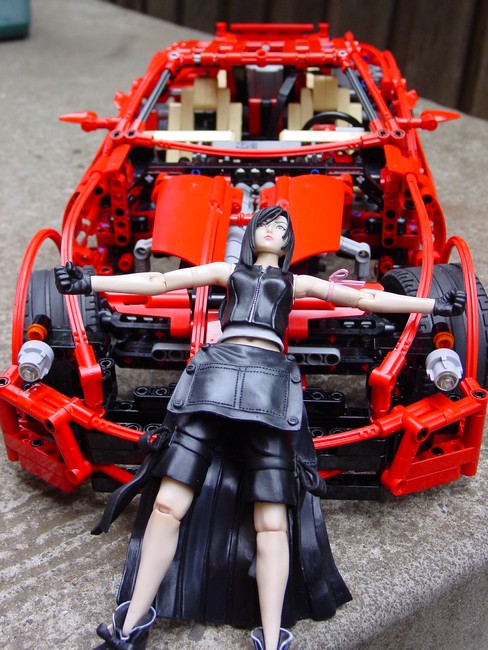 So she asked Rufus for a favour and he delivered!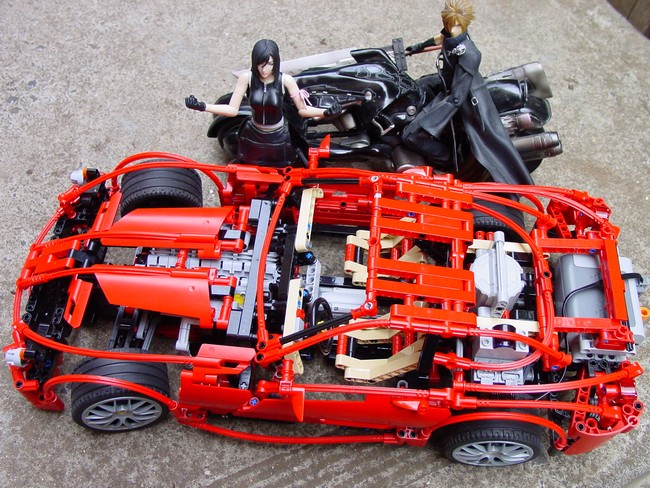 Just look how jealous Cloud is!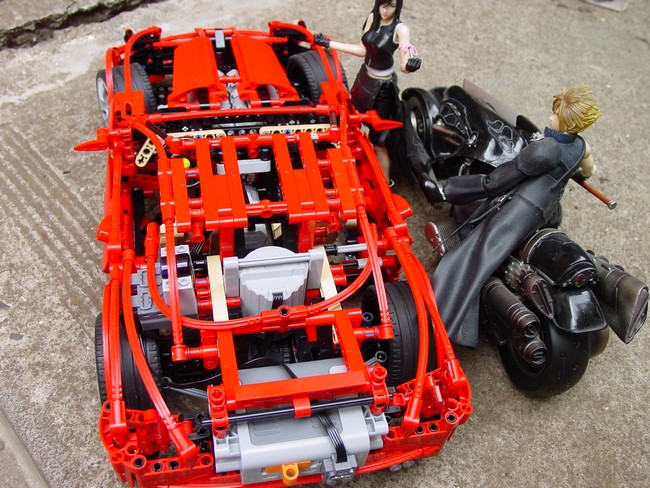 Errr... OK, back to reality.
I've been wanting to make a IR car ever since Lego announced the new PF motors, and when I got this Ferrari for almost half price I had the perfect chance!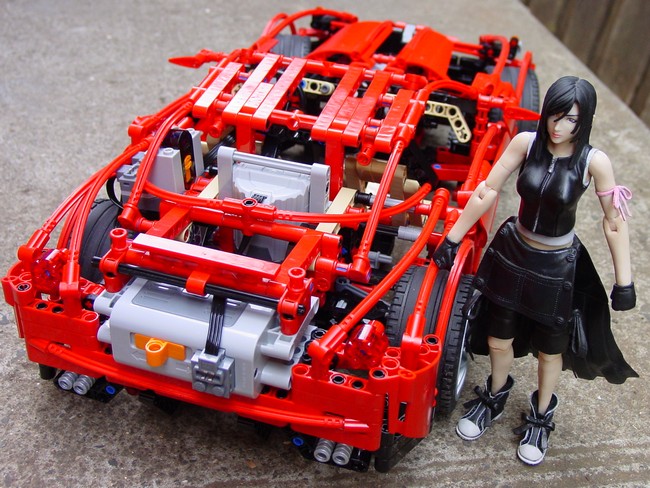 I could swear that Lego had this in mind when they designed the set; the motor is a perfect fit!
I needed to remove the hand-of-god steering gears to make it fit so well, but once done it enabled me to connect to the differential with only 2 gears. It's secured top and bottom so there isn't much play. The only major cosmetic change that I had to do was the boot. It was the best place for the battery box so I felt it was worth ruining the look a bit.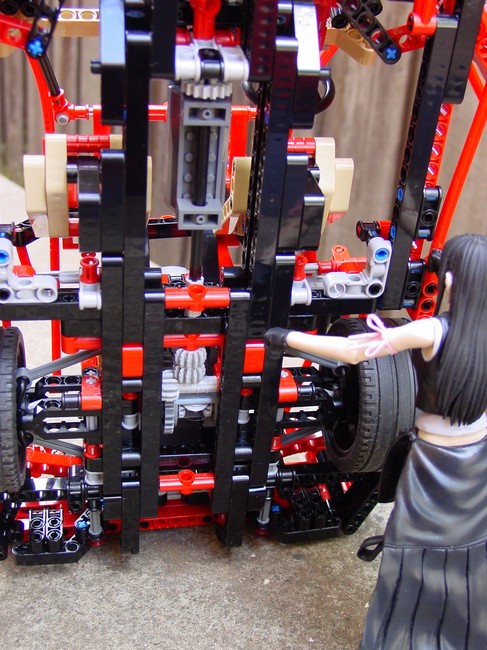 Below you can see that I haven't changed too much. The motors are from the Creator Dino set. The small one was very easy to fit in. I didn't secure it in overly well as I wanted to be able to disengage the motor easily to change the wheel angle. It holds in well enough to steer the car, and it has a bit of play which is a good thing as I haven't added any motor protection...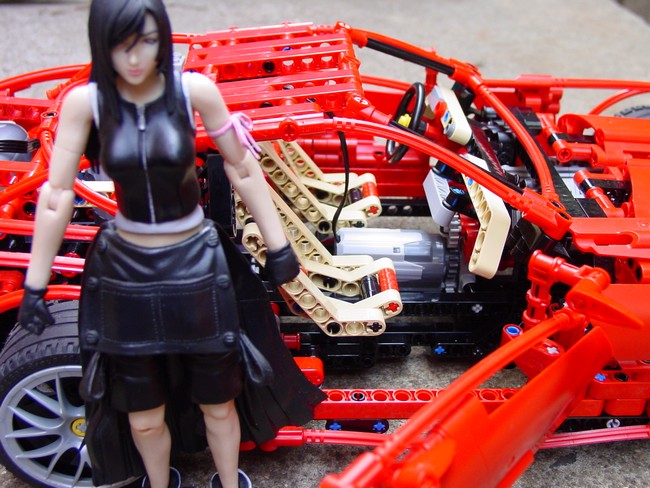 From the top the small motor looks a bit like a gear box!
The engine is still connected the same way it was originally.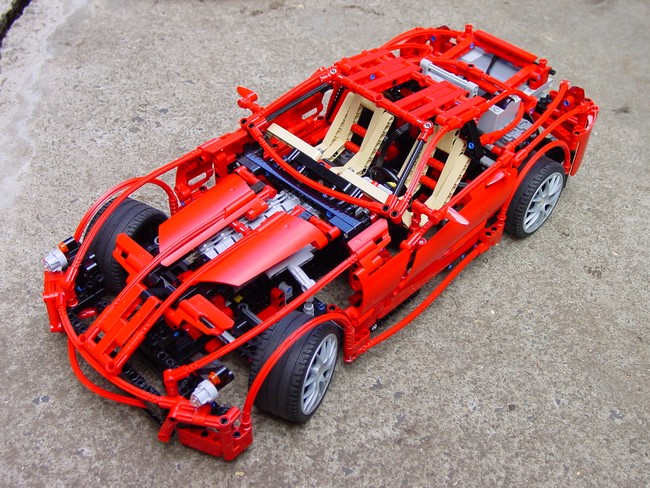 It was my goal to change as little as possible so it still looks like the same set at a casual glance. Thus I didn't put the battery box in the front, even though it would have been good from a balance point of view.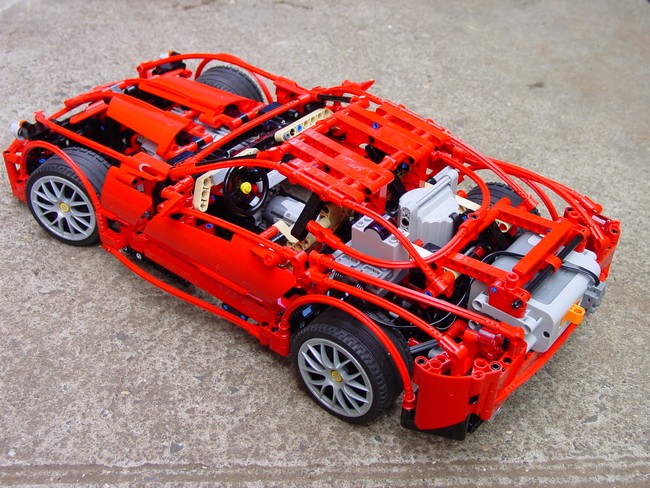 It was hard to find a good place for the sensor, so in the end I didn't...
It is clipped in place, but not as neat as I would have liked. I hoped to fit it between the battery box and the motor but it was just slightly too big.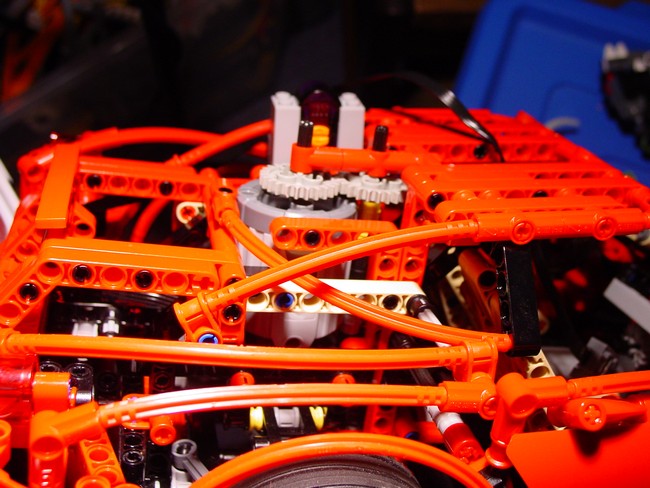 I went though several configurations before I was happy with the motor placement. At first I used the steering control stub, but I soon realised that I should be able to fit the motor the other way, which would have the added benefit of using less gears. How fast does it go? A bit faster than the bulldozer is the answer. The steering is a bit too quick to make it a good RC car anyway so I wouldn't want it too fast!
Thanks for looking!