I was never happy with 7706. It looked great but the darn tracks didn't roll well as it was too light. If you then pushed on it, the joints went "click" making the tank go flat... Thus I broke mine fast and made a MOC based on it. I threw in some parts from some Knights Kingdom figures, but other than that it was almost all 7706. (I say "almost" as I can't remember now... )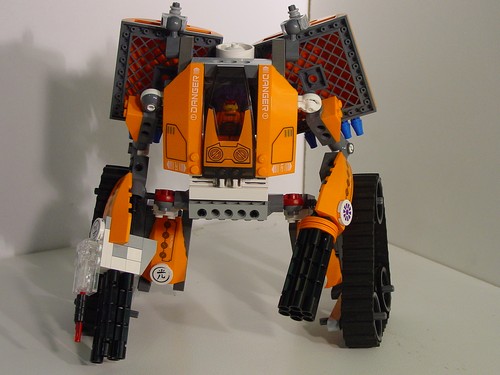 As it turned out, I wasn't happy with the MOC either! For this reason, beyond the initial few hours I spend on it, the mech was never finished. In short, the top was too heavy so the legs would compress at the slightest touch. At that time I was just re-building my collection so didn't have any more click joints to make it stiffer. It's been too long now to finish it and it will mysteriously fall in my sorting bucket soon.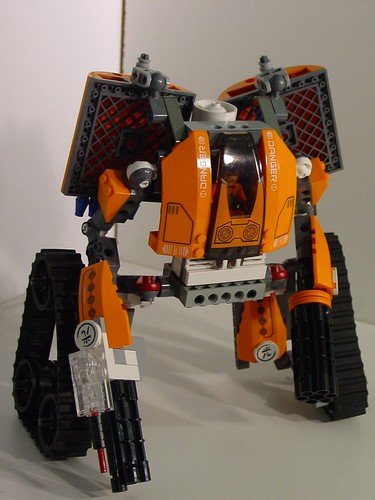 The cockpit I quite liked, and that's why it hasn't been sorted earlier. I think the launcher on the back gives it a beefy look, which I like in a mech. The arms however are way too spindly. I like the concept of a tracked leg mech, and I plan to give it another try soon.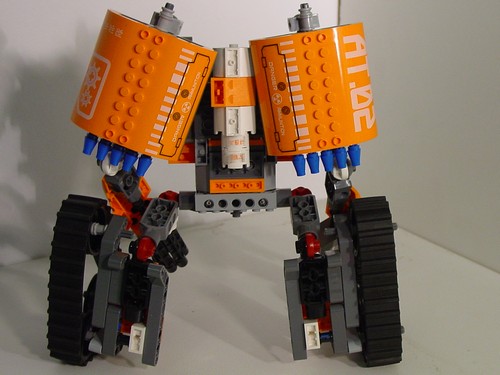 The back is fully enclosed, and the white thing there was supposed to be a jump jet to allow short periods of flight.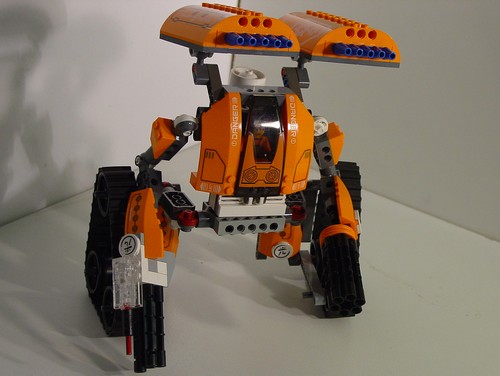 In full assault mode. Ahhhghhhhh!
Feel free to pass judgement on it. Remember though that it is about to be broken.