Rotta Hutt was kidnapped again by the Asajj Ventress, and was taken to the great fortress of Duplodica. An AT-TE was deployed with Ahsoka to rescue him.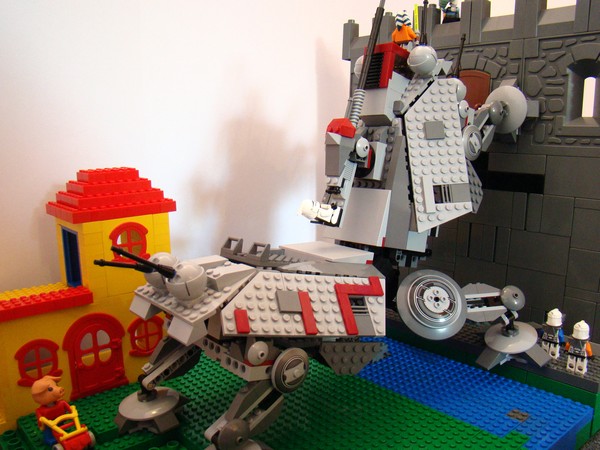 The powerful AT-TE had no trouble climbing the small fortress...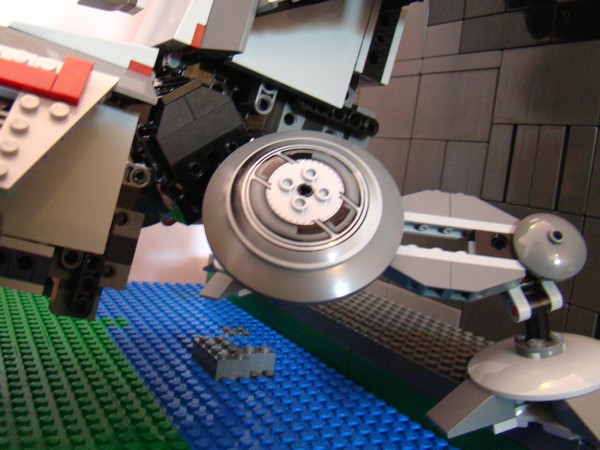 ...because it's articulated waist enables it to climb almost any angle.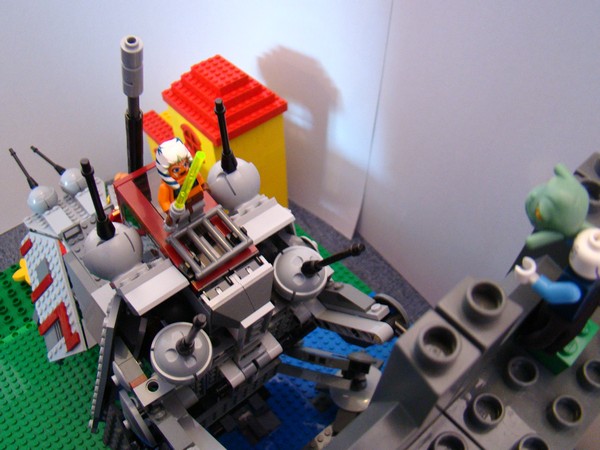 With Ahsoka protecting the driver during the ascent...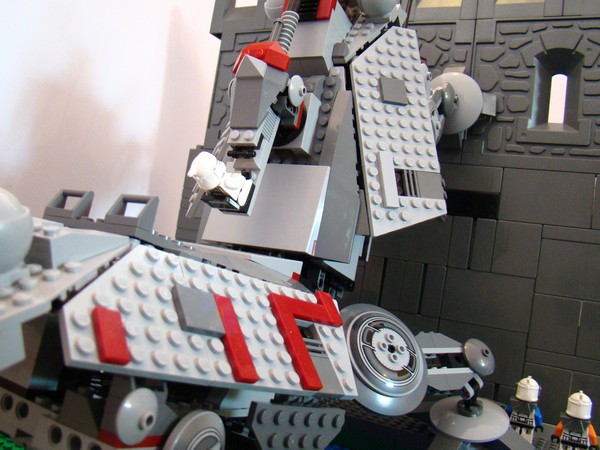 ...the AT-TEs mighty feet stomped it's way up the wall.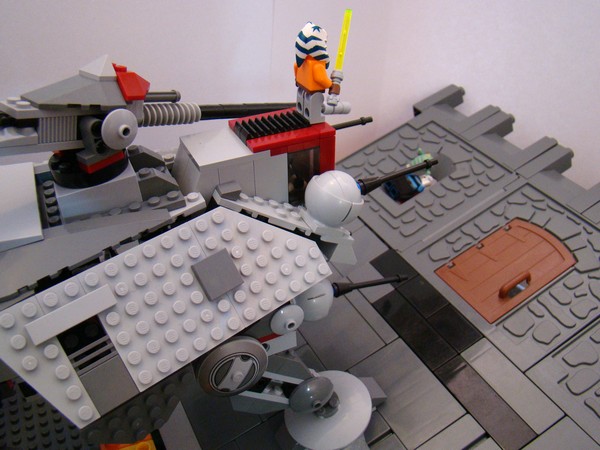 However it was then that the wall collapsed under the weight...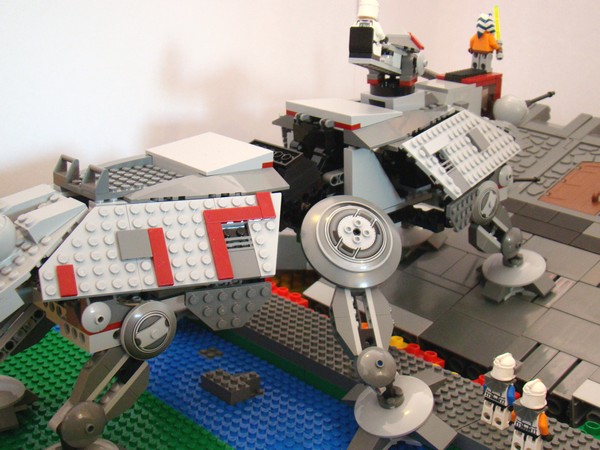 ...leaving the Ventress looking for a way to make her escape yet again.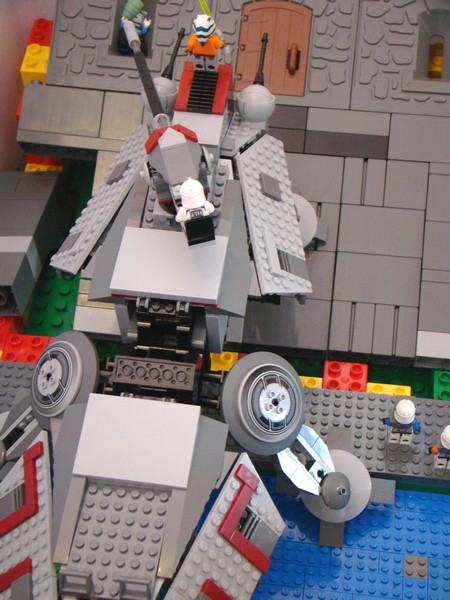 Will she get away? Probably; she does have a whole series to appear in now.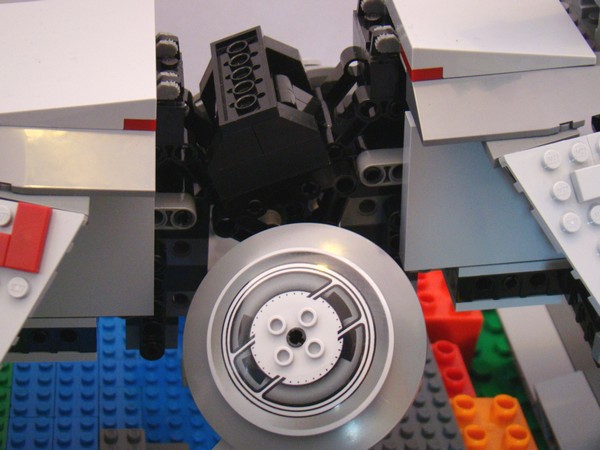 Meanwhile, back in reality land...
Soon after I bought the 7675 set I felt the urge to articulate it. The way TLG designed the middle just looked like they considered doing it but changed their mind. Thus I decided to try to work with that idea and I built a replacement inside...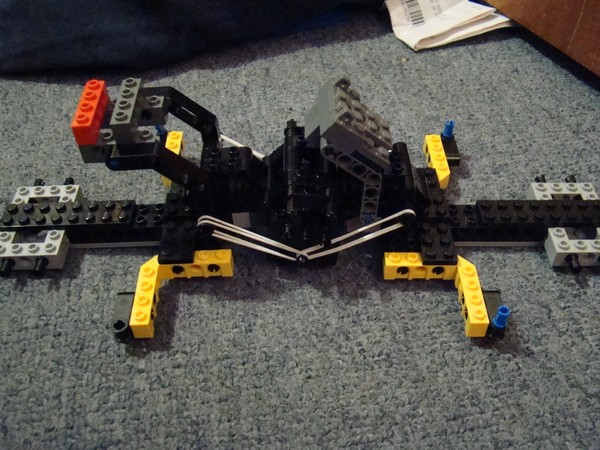 ...and here it was. Annoyingly it was a failure. Due to the hinge position it tended to fall over really easily and it needed rubber bands to achieve any sort of stability. Additionally, it was hard to make the top as I needed the two halves to overlap. Even though it seemed that I was close, I couldn't make it work well so I decided I was on the wrong track so I scrapped it and made the hinge higher.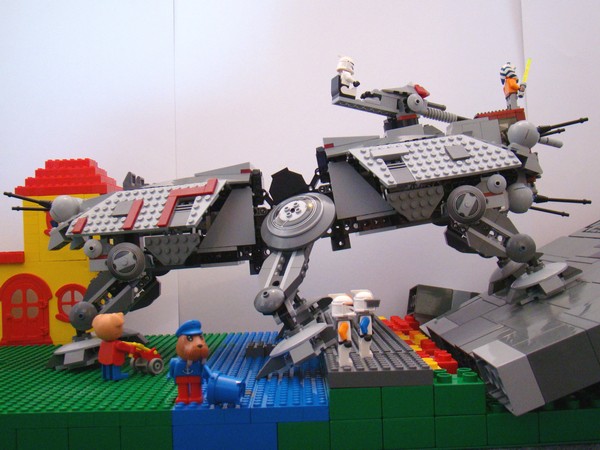 That worked much better and I was able to achieve my goal of making it look largely like the original model. Obviously it isn't as stable as the standard version, but it is far more pose-able now. I think it looks better too, but it's all a matter of opinion. I'd like to say it's more accurate, but most official pictures of the AT-TE don't match other ones.